Pure metals, alloys and other material powders for cold spraying
Höganäs pure metals, alloys and other material thermal spray powders for cold spraying deposition technique.
Amperit® pure metals, alloys & other material powders
Amperit 151.065 | Ta pure | 30/10 µm
Tantalum (Ta) thermal spray powders
Particle size: 30/10 µm
Chemistry: Ta pure
Powder type: Special grade
Suitable for deposition techniques: Cold spraying
Remarks:

Lower oxygen content than Amperit 150
Dense coatings for highest corrosion protection against sulfuric acid
Improved mechanical properties
High deposition efficiency
Corrosion protection for chemical equipment against acids
Hazards identification in advertising (REGULATION (EC) No 1272/2008 article 48): Flam. Sol 1.
Contact us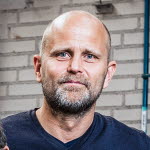 Sales & Technical support
Contact your sales representative for more information and requests.
Kontakta oss
Technical area:
Surface coating
{{country.text}}
Sälj Teknisk support
{{contact.name}}
Säljare
{{contact.position}}
{{contact.name}}
{{contact.position}}