Heat-resistant alloys for MIM
Höganäs offers a wide variety of heat-resistant alloys that are well suited for all companies working with high-temperature applications.
Heat-resistant alloys are commonly used in tough and demanding environments where resistance to high temperature, stress rupture, creep and thermal cycling is required. Our many years of experience from working with our customers have given us in-depth knowledge and data on how to optimise heat-resistant alloys. Höganäs develops material solutions for a broad range of high-temperature applications.
forMIM® heat resistant alloy powders
Contact us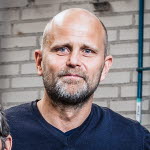 Sales & Technical support
Contact your sales representative for more information and requests.
Kontakta oss
Arbetsområde

*
VD/ägare
Inköpare
Konstruktör
Affärsutvecklare
Maskinoperatör
Annat
Personuppgiftspolicy
Jag godkänner att Höganäs hanterar mina personuppgifter för att kontakta mig. Min kontaktinformation kan även komma att användas för marknadsföringsändamål, som nyhetsbrev och annan relevant information. Uppgifterna kommer inte att delas med någon tredje part. I och med detta samtycke bekräftar jag även att jag är över 16 år.
Mer information om hur vi hanterar personuppgifter anges i vår personuppgiftspolicy.
Du måste godkänna villkoren för tjänsten för att fortsätta.