Heat-resistant alloys for MIM
Höganäs offers a wide variety of heat-resistant alloys that are well suited for all companies working with high-temperature applications.
Heat-resistant alloys are commonly used in tough and demanding environments where resistance to high temperature, stress rupture, creep and thermal cycling is required. Our many years of experience from working with our customers have given us in-depth knowledge and data on how to optimise heat-resistant alloys. Höganäs develops material solutions for a broad range of high-temperature applications.
forMIM® heat resistant alloy powders
Contact us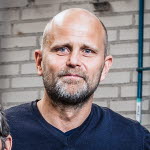 Sales & Technical support
Contact your sales representative for more information and requests.
Contact us
Field of work

*
CEO/owner
Purchasing
Design engineer
Business developer
Machine operator
Other
Privacy policy
I agree that Höganäs can handle my personal data in order to contact me. My contact information may also be used in marketing purpose, such as newsletters and other relevant information. The data will not be shared with a third party. With my consent, I also confirm that I am over 16 year old.
More information about how we handle personal data can be found in our privacy policy.
You must accept the terms of service before you can proceed.