Flame spraying: easy to automate
Flame spraying is a two-step process (spraying followed by fusing) that results in a dense coating and a metallurgical bond. The process is easy to automate and can be adapted for the spraying of cylindrical parts.
Flame spraying is a thermal spray coating process. It produces high-quality surface coatings using heat to melt a spray coating material. It is a cost-effective option when you would like to apply metallic or ceramic coatings in a less demanding environment, and for large and complex areas and structures. Flame spraying is used to obtain good wear resistance and excellent impact resistance.
The flame spraying process consists of two steps. First, powder is applied by a thermal spraying gun. Second, the deposit is fused with a fusing torch. The powder is then fed into an oxy-acetylene or oxy-hydrogen gun by injection and projected towards the surface at high speed. The hot particles flatten on impact and interlock both with the base material and each other, thus forming a mechanical bond.
This is followed by a fusion treatment to obtain a dense and well-bonded coating on the surface. The applied coating is heated to a temperature of between the solidus and liquidus temperature - around 1,000 °C.
Typical shrinkage of 15 - 20% occurs during fusing when the melt fills the gaps between the particles.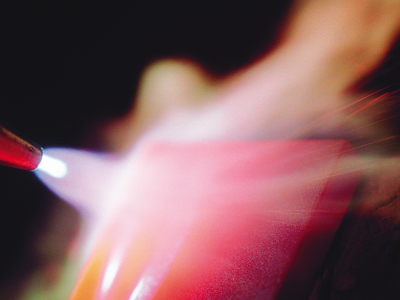 Typical working range
Deposition rate: 1-9 kg/hour
Deposition thickness: 0.1 - 3 mm
Hardness: 38 - 61 HR
Benefits
Simple to use: only two steps (see above)
0.1-3 mm thickness
Smoother surface than wire
Contact us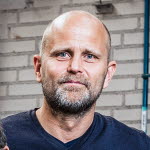 Sales & Technical support
Contact your sales representative for more information and requests.
Contact us
Technical area:
Surface coating
Field of work

*
CEO/owner
Purchasing
Design engineer
Business developer
Machine operator
Other
Privacy policy
I agree that Höganäs can handle my personal data in order to contact me. My contact information may also be used in marketing purpose, such as newsletters and other relevant information. The data will not be shared with a third party. With my consent, I also confirm that I am over 16 year old.
More information about how we handle personal data can be found in our privacy policy.
You must accept the terms of service before you can proceed.
ArcX coating hub
ArcX – Your starting point for innovation
Expert know-how in materials, surface welding and flame spraying processes and customer applications make our ArcX technology centres an exclusive resource in your work to optimise existing applications and develop new business opportunities.