Rhenium powders
Rhenium – rarer than gold
In the earth's crust, rhenium occurs even less frequently than gold. In its pure state, rhenium is a very hard, brilliant metal, similar to platinum, and can only be formed at red heat. Its melting point, 3,186°C, is among the highest of all metals. It has a boiling point of 5,596°C and a density of 21.03 g/cm3. Due to these unique properties, rhenium is indispensable in many key industries such as aviation.
Contact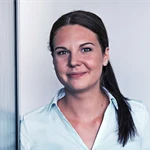 Sales & Technical support
Get contacted by sales or technical support or find your contact.
Contact us
Technical area:
Rhenium powders
Field of work

*
CEO/owner
Purchasing
Design engineer
Business developer
Machine operator
Other
Privacy policy
I agree that Höganäs can handle my personal data in order to contact me. My contact information may also be used in marketing purpose, such as newsletters and other relevant information. The data will not be shared with a third party. With my consent, I also confirm that I am over 16 year old.
More information about how we handle personal data can be found in our privacy policy.
You must accept the terms of service before you can proceed.
You might also be interested in