BrazeLet® Stop-off 11
a reusable brazing stop-off pen
A handy brazing stop-off pen for your brazing process
Are you looking for a brazing stop-off pen? BrazeLet® Stop-off 11 is a new Höganäs product for all-round use. It is suited for application with a pen, which can be refilled several times, decreasing your packaging waste and more importantly your cost.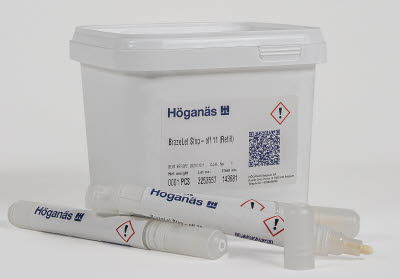 Stop-offs act as a barrier to the flow of brazing filler metals. There are many reasons why you need to control where the brazing filler metal goes, such as tolerances, following assembly steps or to prevent brazed parts from bonding to their furnace fixtures.
With a brazing stop-off pen you can avoid secondary processing, to get filler metal on surfaces where it is not supposed to go, or to be forced to reject and throw away ruined parts.
Our brazing stop-off pen is designed and recommended for general use. BrazeLet Stop-off 11 is working very well in high-temperature brazing together with any of our filler metals, in both vacuum and controlled atmosphere. With the brazing stop-off pen you can prevent the flow of the metal into protected areas and it does not cause contamination of the furnace atmosphere.
A reusable stop-off pen
Our brazing stop-off pen solution is reusable, so you don't need to buy a new pen every time its content is finished. Just refill it yourself and use it again. The refilling option decreases your cost per kilogram of stop-off used and is also good from a sustainability point of view. Another benefit with our brazing stop-off pen is that it is completely water-based and odourless.
Contact us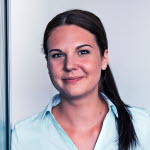 Sales & Technical support
Contact your sales representative for more information and requests.
Contact us
Field of work

*
CEO/owner
Purchasing
Design engineer
Business developer
Machine operator
Other
Privacy policy
I agree that Höganäs can handle my personal data in order to contact me. My contact information may also be used in marketing purpose, such as newsletters and other relevant information. The data will not be shared with a third party. With my consent, I also confirm that I am over 16 year old.
More information about how we handle personal data can be found in our privacy policy.
You must accept the terms of service before you can proceed.