Achieve the highest possible strength-to-weight ratio with titanium alloy powders
Titanium alloy powders for additive manufacturing open up a world of opportunities for manufacturers across a wide range of industries.
Titanium has the highest strength-to-weight ratio of all known metals, which makes it ideal for a number of applications, and can be used in anything from car components to lightweight aerospace parts. Titanium is also highly resistant to corrosion, and has high biocompatibility properties, making it ideal for customised medical implants.
forAM® titanium-based alloys (Ti)
forAM Ti from Höganäs is our range of titanium alloy powders for additive manufacturing which are designed for optimal performance and material efficiency. The grades available include Ti6Al4V (available in grade 5 and grade 23) and CP-Ti (commercially pure titanium), and they are suitable for a range of components covering many industries, and offer excellent material properties. If you can't find the grade you're looking for, get in touch and we can work together to find the right solution for your needs.
Contact us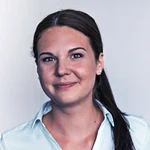 Sales & Technical support
Contact your sales representative for more information and requests.
Contact us
Technical area:
Additive manufacturing
Field of work

*
CEO/owner
Purchasing
Design engineer
Business developer
Machine operator
Other
Privacy policy
I agree that Höganäs can handle my personal data in order to contact me. My contact information may also be used in marketing purpose, such as newsletters and other relevant information. The data will not be shared with a third party. With my consent, I also confirm that I am over 16 year old.
More information about how we handle personal data can be found in our privacy policy.
You must accept the terms of service before you can proceed.