Höganäs BrazeLet® brazing pastes
Are you looking for an efficient brazing paste solution? You should try Höganäs' brazing pastes, which have a higher metal content and a minimized polymer content compared to conventional brazing pastes, resulting in more brazed joints per kilogram of paste. Ultimately, you will reduce the maintenance needs for your furnace. Additionally, you will ensure that your brazed parts maintain a high quality.
Our brazing pastes consist of a homogenous mixture of the brazing filler metal powder (normally 85–93 wt%) and a water or oil-based flux-free binder which is removed during brazing. Here at Höganäs, we adapt the paste formula to factors such as the paste application method and furnace conditions. This ensures that you can achieve the best possible brazing results for your application. Our binders have been developed in a way that minimizes their polymer content.
The rheological behaviour of our brazing pastes has been designed to suit the different application methods used. In general, thin layer application methods like roller coating, thin printing or spraying require more liquid formulations, whereas dispensing or thick layer printing require a higher viscosity.
Höganäs' high-quality brazing pastes are based on our broad filler metal selection. Moreover, we offer customized brazing pastes as well as several types of paste packaging to fulfil your exact requirements.
BrazeLet® iron-based stainless brazing pastes
BrazeLet® nickel-based brazing pastes
Contact us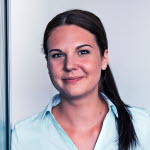 Sales & Technical support
Contact your sales representative for more information and requests.
Contact us
Field of work

*
CEO/owner
Purchasing
Design engineer
Business developer
Machine operator
Other
Privacy policy
I agree that Höganäs can handle my personal data in order to contact me. My contact information may also be used in marketing purpose, such as newsletters and other relevant information. The data will not be shared with a third party. With my consent, I also confirm that I am over 16 year old.
More information about how we handle personal data can be found in our privacy policy.
You must accept the terms of service before you can proceed.