Rhenium powders
Rhenium – rarer than gold
In the earth's crust, rhenium occurs even less frequently than gold. In its pure state, rhenium is a very hard, brilliant metal, similar to platinum, and can only be formed at red heat. Its melting point, 3,186°C, is among the highest of all metals. It has a boiling point of 5,596°C and a density of 21.03 g/cm3. Due to these unique properties, rhenium is indispensable in many key industries such as aviation.
Contact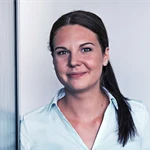 Sales & Technical support
Get contacted by sales or technical support or find your contact.
Kontakta oss
Technical area:
Rhenium powders
Arbetsområde

*
VD/ägare
Inköpare
Konstruktör
Affärsutvecklare
Maskinoperatör
Annat
Personuppgiftspolicy
Jag godkänner att Höganäs hanterar mina personuppgifter för att kontakta mig. Min kontaktinformation kan även komma att användas för marknadsföringsändamål, som nyhetsbrev och annan relevant information. Uppgifterna kommer inte att delas med någon tredje part. I och med detta samtycke bekräftar jag även att jag är över 16 år.
Mer information om hur vi hanterar personuppgifter anges i vår personuppgiftspolicy.
Du måste godkänna villkoren för tjänsten för att fortsätta.
You might also be interested in