Powders for chemical and metallurgical processes
Hoganas wide range of iron powders is used in several chemical and metallurgical processes from the production of aluminum foil to magnetic paints. Our products also play a role in the recycling of industrial chemicals and are utilized in steel and pharmaceutical industries.
Iron powder is the best choice or even the only alternative in many applications that require specific properties and consistency. The high surface area and/or purity of iron powder offer more cost-effective solutions and increased productivity compared to alternative methods.
Application examples
Addition to refractories or concrete
Reduction and catalytic agent in organic/inorganic processes
Diamond tools
Hot bags
Oxygen absorbers
Raw material in production of organic/inorganic salts
Pigments
Alloying element
Magnetic crack detection
Melting stock in steel making
Our powders can also be used as additions to polymers to provide magnetic properties as well as to increase weight, heat conductivity or sound-absorption. There are many other application areas wherein iron powders are used.
Features and benefits
Optimization of powders for the specific purpose of the applications.
Widest range of powders having different apparent densities, particle sizes, surface areas, purities and morphologies to suit your specific needs.
Cost-effective and tailor-made solutions.
Mixing solutions on request.
Contact us for choosing the best suited grade of powder for your application


Höganäs market a wide range of products suitable for Chemical and Metallurgical applications.
Contact us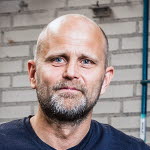 Sales & Technical support
Contact your sales representative for more information and requests.
Kontakta oss
Technical area:
Chemical & metallurgical
Arbetsområde

*
VD/ägare
Inköpare
Konstruktör
Affärsutvecklare
Maskinoperatör
Annat
Personuppgiftspolicy
Jag godkänner att Höganäs hanterar mina personuppgifter för att kontakta mig. Min kontaktinformation kan även komma att användas för marknadsföringsändamål, som nyhetsbrev och annan relevant information. Uppgifterna kommer inte att delas med någon tredje part. I och med detta samtycke bekräftar jag även att jag är över 16 år.
Mer information om hur vi hanterar personuppgifter anges i vår personuppgiftspolicy.
Du måste godkänna villkoren för tjänsten för att fortsätta.
You might also be interested in