Iron powders for Flame Cutting
Iron powders for Flame Cutting
C100.29 is truly dedicated for flame cutting, as the particle size distribution is carefully controlled. Large particles may block tubes and pipes, and interrupt gas and particle flow. On the other hand, too many fine particles will adversely affect the flow characteristics of the powder.
Contact us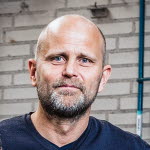 Sales & Technical support
Contact your sales representative for more information and requests.
Kontakta oss
{{country.text}}
Sälj Teknisk support
{{contact.name}}
Säljare
{{contact.position}}
{{contact.name}}
{{contact.position}}