Putting the brakes on noise, cost and wear with friction brake materials
Friction brake materials are utilised as a part of the brake pad or drum brake lining of automobiles, commercial vehicles, aircraft, motorcycles, trains and off-road vehicles and in other industrial applications.
For friction braking applications, knowledge and materials make the difference between squawks and squeals and smooth stopping. Iron powder offers an excellent combination of durability and cost in semi-metallic brake pads and sintered friction formulations.
Höganäs provides the world's most comprehensive range of iron powders for friction brake applications. With low apparent density our powders enable a reduction of brake weight and total material usage. Moreover, their high internal porosity and large surface area provide improved brake surfaces and wear properties.
Benefits:
Lower brake weight and reduction of material usage
Improved brake surfaces and excellent pad and rotor wear properties
Noise minimisation
Consistent powders ensure uniform products
With our products, know-how and services, we can provide better braking power and improve quality, efficiency and profitability.
Contact us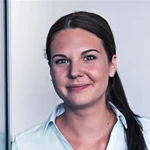 Sales & Technical support
Contact your sales representative for more information and requests.
Kontakta oss
Arbetsområde

*
VD/ägare
Inköpare
Konstruktör
Affärsutvecklare
Maskinoperatör
Annat
Personuppgiftspolicy
Jag godkänner att Höganäs hanterar mina personuppgifter för att kontakta mig. Min kontaktinformation kan även komma att användas för marknadsföringsändamål, som nyhetsbrev och annan relevant information. Uppgifterna kommer inte att delas med någon tredje part. I och med detta samtycke bekräftar jag även att jag är över 16 år.
Mer information om hur vi hanterar personuppgifter anges i vår personuppgiftspolicy.
Du måste godkänna villkoren för tjänsten för att fortsätta.
Metallpulver bidrar till hållbar utveckling
Metallpulverteknik erbjuder obegränsade möjligheter. Våra kunder kan inte bara reducera material- och energiförbrukning, utan också utnyttja nya och bättre lösningar som gör slutprodukten effektivare och billigare.
Vi tror att den inbyggda kraften i metallpulver kan användas i betydligt större utsträckning än vad som är fallet idag. Vi är också övertygade om att metallpulver kan bidra till en hållbar miljö. Med metallpulverlösningar kan vi bidra till att lösa många problem i samhället, till exempel resursbrist och behov av förnybar energi.
"Vi inspirerar industrin att göra mer med mindre eftersom vi vill skapa en hållbar värld för framtida generationer."