Boron ceramic powders
Höganäs is specialized to produce elemental boron ceramic powders. Based on a state-of-the-art production facility, amorphous and crystalline qualities are supplied for our boron ceramic powder.
Amorphous boron is used in pyrotechnics (airbag igniters, flares, propellants), explosives, and advanced ceramics, whereas crystalline boron qualifies for permanent magnets (Nd-Fe-B), refractory borides, targets, or neutron shielding in nuclear industry.
Products
Other specifications are available upon request.
Typical applications
• Automotive (igniter in airbags and belt tighteners)
• Additive in pyrotechnic mixtures (flares, igniters and delay compositions)
• Additive in solid rocket propellant fuels and explosives
• Preparation of refractory metal borides
• Sintering additive for SiC advanced ceramics
• Reducing additive in fluxes for soldering stainless steel
• Neutron absorber in nuclear technology
Other grades, i.e. fine and coarse powders are available upon request.
Typical applications
• Neutron shields and absorbers in nuclear reactors
• Thermistors
• Filaments
• Preparation of high-purity metal borides
• Metallurgy (deoxidizing agent)
Contact us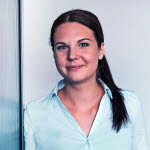 Sales & Technical support
Contact your sales representative for more information and requests.
Kontakta oss
Technical area:
Advanced ceramic powders
Arbetsområde

*
VD/ägare
Inköpare
Konstruktör
Affärsutvecklare
Maskinoperatör
Annat
Personuppgiftspolicy
Jag godkänner att Höganäs hanterar mina personuppgifter för att kontakta mig. Min kontaktinformation kan även komma att användas för marknadsföringsändamål, som nyhetsbrev och annan relevant information. Uppgifterna kommer inte att delas med någon tredje part. I och med detta samtycke bekräftar jag även att jag är över 16 år.
Mer information om hur vi hanterar personuppgifter anges i vår personuppgiftspolicy.
Du måste godkänna villkoren för tjänsten för att fortsätta.