Adriano Machado appointed Head of Region South America
Adriano Machado has been appointed President of Höganäs Brasil Ltda and Head of Region South America. He assumes the position on 1 April, 2015.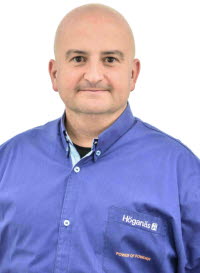 Adriano Machado has been with Höganäs Brazil for five years working with sales and supply chain. For the past three years he has been Commercial Director. He has a degree in Foreign Trade, an MBA from FGV in Brazil and an Executive Certificate in Innovation and Strategy from MIT Sloan.
- Adriano is a valued member of the management team for Region South America, says Melker Jernberg, Höganäs President and CEO. With his experience he is well suited to take over the positive development started and managed by Claudinei Reche. Adriano assuming the position makes for a seamless shift in the region management.
Claudinei Reche leaves Höganäs for a position at another international company.