World's first powder metallurgy, 6-speed manual transmission on display
On June 16-17, the Powder Metal Gearbox Initiative (PMGI) will present the latest achievements of its cutting-edge transmission project at the prestigious automotive congress Drivetrain for Vehicles in Friedrichshafen, Germany.
On display will be a vehicle demonstrating the world's first 6-speed manual transmission with powder metallurgy gear technology.
The PMGI is a major collaborative industry development project, initiated and coordinated by Höganäs – the world's leading manufacturer of iron and metal powders – and twelve leading technology providers, partners and component suppliers. The overall objective for PMGI is to prove the concept, potential benefits and implementation readiness of powder metal gear technology in modern automotive transmissions.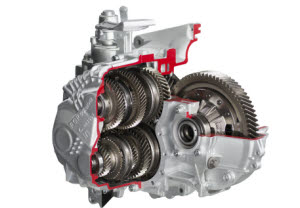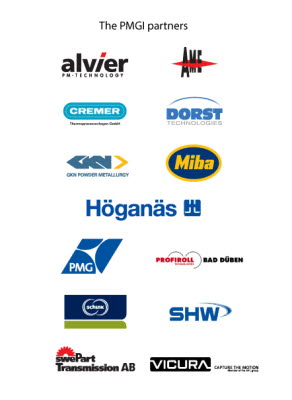 The engineering involved the redesign of a modern, 230 Nm torque, 6-speed manual transmission and the prototyping of relevant gears. The gears are design-optimised solutions that realise the inherent potential of powder metal technology to reduce stress, weight, noise and costs.
In order to meet typical OEM performance and life cycle requirements, the gears have been manufactured utilising off-production tools and market-established process technologies from the project partners.
All gears have subsequently been assembled in the demonstrator gearbox, test driven in vehicle and durability bench tested.
Location:
Drivetrain for Vehicles 2015
Kultur- und Congress-Centrum
Friedrichshafen, Germany
Stand R
June 16-17, 2015
About powder metallurgy (PM)
Powder metallurgy is an established technology within the automotive industry. High-performance structural components made from PM are present in virtually every modern transmission, engine, pump, steering system, body and chassis. Millions upon millions of automotive PM components are literally travelling the roads of the world every day.