Peter Thienel celebrates 40 years at Höganäs
Peter Thienel was just seventeen when he began his apprenticeship at H.C. Starck as a Chemistry Laboratory Technician in Goslar, Germany. Back then he had no idea Höganäs' acquisition of the surface technology and ceramics division (STC) of the company in 2018 would define his career.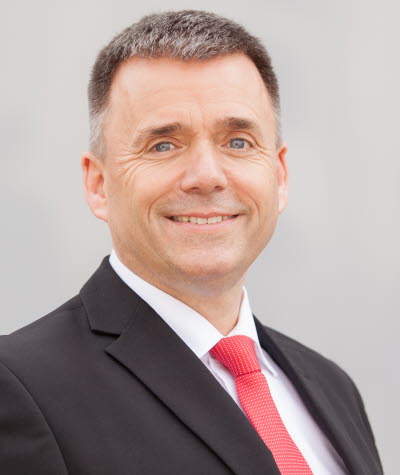 "I never thought I would be here so long," admits Peter. "But every four years or so, something exciting happened that always made me want to stay."
When an opportunity to work in STC's R&D department came up, Peter jumped at the chance. Here he gained a great deal of knowledge from Uwe Siegmeier, the plant manager.
"We encouraged young co-workers to take on more responsibility. It was a time of new ideas and energy that I was happy to be a part of alongside Uwe."
This led Peter to take on the role of the Goslar boron plant. Soon after he also started managing silicon ceramics production.
The transition to Höganäs
One of Peter's biggest achievements was the transition that would lead to Höganäs' acquisition of H.C. Starck's STC division.
"I was moved to the Laufenberg plant in Germany to improve output. It was a great success and as a result I became the head of production for the entire STC division," he says.
When Shashi Shukla, current President of Continent EMEA, arrived in 2017 as CEO to steer the sale, Peter's experience was invaluable.
Shashi says: "I could not have got through it without him. He was very solutions oriented, and I knew then that he was a real asset to the company."
Empowering young co-workers
Peter appreciates that Höganäs places great importance on the development of its co-workers. In many ways, he feels his career has come full circle.
"I enjoy empowering young co-workers. I was lucky to have had a good mentor all those years ago, and now I am giving something back."