A nickel-free powder has the potential to reduce costs and the climate impact
Höganäs has developed nickel-free powders to be used for component production, which have delivered excellent results in recent trials for Centro Ricerche FIAT, part of automotive company Stellantis, and optical machines manufacturer VICI. The new offer is now being commercialised.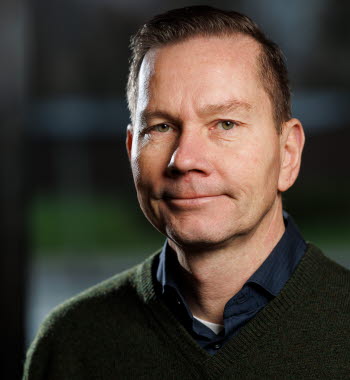 Traditionally, nickel has been added to steel powders for PM applications with high static and fatigue stresses, however it comes with a negative impact on the environment and climate footprint. For this reason, the NEWMAN project has been testing nickel-free powders produced by Höganäs to assess their applicability for high-performance parts.
"We are working diligently on our sustainability and climate agenda, and we are pleased to be able to show concrete cases where pressing and sintering result in both lower costs and reduced environmental impact," says Ola Litström, VP Digitalisation and Training Platforms at Höganäs.
Better for the climate and the economy
A life cycle impact assessment made by Ghent University has shown that the nickel-free solution provides great improvements in terms of climate change impact. Eliminating the need for nickel extraction can reduce its carbon footprint by almost half. These results could be improved even further, through the use of renewable energy.
Centro Ricerche FIAT: Reduced weight, reduced cost
Centro Ricerche FIAT recently tested parts made with the nickel-free powder in conventional car components, redesigning them to fulfill their manufacturing and performance requirements. When applied to a gearbox sleeve, the new component's weight was reduced by around 7 percent and was also manufactured at a lower cost.
More cost-effective pinion gears
VICI, an Italian company that specialises in metrology, tested parts made with the nickel-free powders in pinion gears and found that the cost per piece was reduced by up to 80 percent compared to traditional manufacturing methods.
"After rigorous testing, with 80,000 cycle tests of full pinion strokes, no relevant fatigue or wear has been detected, thus successfully validating the new component specification," says Lanfranco Ferri, Mechanical Design Chief Technology Officer at VICI.
Facts about the NEWMAN project

The objective of the NEWMAN project was to evaluate a nickel-free PM material and compare it to established PM materials containing nickel and to machined wrought steel, in terms of Sustainability, Cost and Performance.
The outcome showed that nickel-free PM can offer advantages in cost and sustainability, as well as meeting the mechanical performance requirements.