A safe working environment is Höganäs' number one priority when developing a sustainable workplace. We use our Safety Toolbox to build a strong safety culture. During 2022, the toolbox was implemented on all our sites.
Working with industrial production can be risky. Some of the risk factors are the use of heavy machinery, hot melted metal, and manual handling in some parts of the different processes. To minimise risks and create a healthy and safe workplace on all sites there is a need for systematic work and a culture of safety mindset.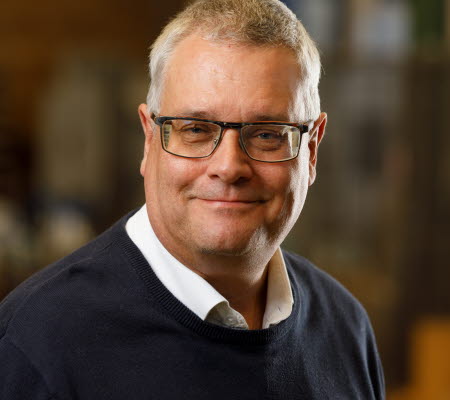 "We work on safety in many ways. We regularly carry out prevention services and conduct risk assessments that are documented in a global system for the metal industry. Incidents and risk observations are closely analysed, and conclusions and measures are communicated throughout the organisation," says Håkan Persson, Global Safety Manager in Operations at Höganäs.
A crucial part of the systematic work is the Höganäs Safety Toolbox, developed by Håkan Persson and his team. During 2022, the Safety Toolbox was rolled out globally on all sites and will, in 2023, be thoroughly implemented.
"The toolbox contains safety walk, safety talk, human behaviour and "Take five". The goal is to strengthen our culture of safety and to create secure ways of working. It is impossible to create a safe workplace only through improving technical solutions at the sites, we must also have good ways of working to establish safe behaviour in daily work," Håkan explains.
Safety walks are carried out on a regular basis. Additionally, employees and managers conduct safety talks on a daily or weekly basis, depending on the process. Risk assessments are completed for most of the work tasks and "Take five" is a last-minute risk analysis you do before performing a task. The goal is to further decrease the number of incidents at Höganäs.
"The fact that employees are getting hurt when they are at work is a big challenge for us, and the Safety Toolbox is a way to meet that challenge. We want our employees to be as healthy or even healthier when they leave Höganäs, for retirement or another job, as when they started working with us. It is also important to be an attractive employer to the younger generation. Safety is a key in that," Håkan Persson concludes.
The tools in the Safety Toolbox

Safety walk
Safety talk
"Take five"
Human behaviour