Höganäs focuses on increasing the amount of secondary raw material in metal powder to reduce both costs and carbon footprint. During 2022, the atomising plant in Halmstad, Sweden, continued to develop solutions for increasing the use of secondary raw material in the production.
As a society we need to decrease the use of virgin raw materials in most of our modern industries, from plastic to textiles and metal powders. It is both a question of resource scarcity as well as energy efficiency. The challenges are often related to quality of the materials and the possibilities of processing secondary raw materials in a cost-effective way.
At the site in Halmstad, Höganäs is running an Electric Arc Furnace to melt both steel scrap and virgin materials (HBI and pig iron) to steel powder. Here, Höganäs started a project to entirely replace virgin materials with scrap.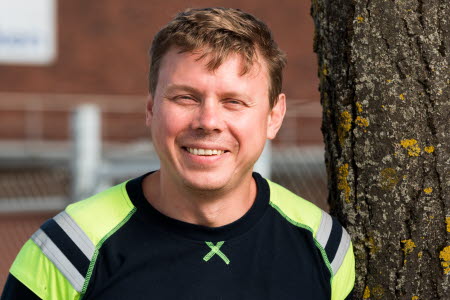 In the long run this will strengthen Höganäs' market position by cutting indirect carbon dioxide emissions, reducing production costs and energy consumption. Mikhail Lukin, responsible for plant operations in Halmstad, explains how the atomising process works.
"The scrap blend is converted into liquid steel and then dispersed into small particles with the help of high-pressure water, instead of being continuously casted into billets/slabs as on conventional steel plants."
It is relatively easy to remove impurities from virgin/primary materials. To replace these materials, the plant in Halmstad had to change melt refining praxis and improve the scrap supply chain by implementing stricter demands on scrap quality with both existing and new suppliers.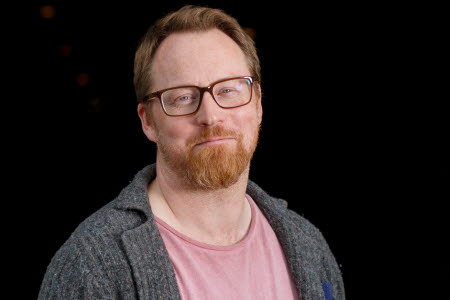 "We were forced to learn new ways of working with steel refining, completely changing old views and habits," says Charlie Wedell, Site Manager at Halmstad
The plant in Halmstad is now 99 percent scrap-based and the achievement has become routine. Development is ever ongoing, like initiatives to replace the remaining virgin alloying materials with recycled ones and process optimisation to lower carbon dioxide emissions.
"We have learned a lot from transitioning to a fully scrap-based production. We used to think it was impossible to blend-in lower quality scrap without sacrificing the quality of the product. But it was easier than expected," says both Mikhail Lukin and Charlie Wedell.
99 percent recycled materials

The plant in Halmstad produces up to 220 ktpa of iron powder, which after several more process steps is mostly used by automotive industry.
The use of virgin materials went down from 15 to 0,7 percent of total amount raw materials used through the project.
The scrap used in the process comes from automotive industry as well as from structural steel and consumer goods recycling.