Höganäs opens permanent office in Jakarta
Indonesia is a rapidly developing country, with a growing industrial sector. Several large automotive companies have set up plants in the country. Due to this development Höganäs is now opening a permanent office in Indonesia.
Margaretha Kho is since August 1st Sales and Customer Manager at Höganäs and has her base in Jakarta. Margaretha, who is a chemical engineer by training, has previously worked for other European industrial companies in the region.
"We have to be in Indonesia on a permanent basis. We need to be part of, and understand, the local culture and the business climate so that we can serve the market in the best way possible, says Ola Litström, Country Manager Taiwan and Southeast Asia.
"Höganäs is an exciting company, with a long history and a lot of experience", says Margaretha. "Indonesia is an exciting country with many segments where Höganäs can help develop businesses through technical expertise. I am very much looking forward to being Höganäs' link to the local market."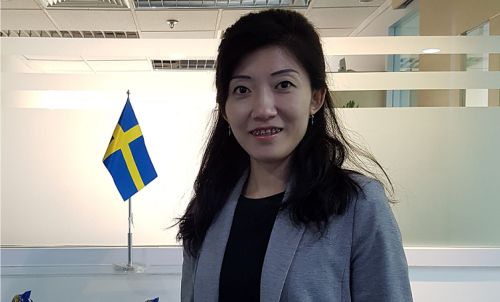 Margaretha Kho