Hot Isostatic Pressing (HIP)
Hot Isostatic Pressing is used to densify powders or cast and sintered parts at high pressure and at temperatures from 900 °C to 1,250 °C for example for steels and superalloys. The Hot Isostatic Pressing process provides improved stability and mechanical properties of solid parts due to the fine and homogeneous isotropic microstructure. Furthermore Hot Isostatic Pressing permits the use of composite materials and the creation of large and complex shaped components from powders.
It is very complementary to other powder metallurgy processes such as Metal Injection Molding (MIM), pressing and sintering, or Additive Manufacturing technologies. The application areas are broad, ranging from offshore applications to aviation, tooling and electronics.
Ampersint® high-alloyed metal powder solutions for Hot Isostatic Pressing (HIP)
AMPERSINT 0004 Co-HFA NF 12
Ampersint 0006 Co-HFA NF 21
AMPERSINT 0015 Co-HFA NF 1
AMPERSINT 0037 CoCr (F75)
AMPERSINT 0037 CoCr (F75)
AMPERSINT 0160 Ni-SA U700
AMPERSINT 0218 NiCrFeMo (HX)
AMPERSINT 0573 FeVCrCWMoMnSi (CCA4)
AMPERSINT 0704 Stainless Steel 316L
AMPERSINT 0715 Stainless Steel 304L
AMPERSINT 0718 Stainless Steel 317F
AMPERSINT NiCoWCr (M004, M247)
Contact us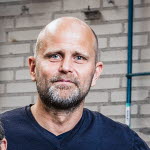 Sales & Technical support
Contact your sales representative for more information and requests.
Contact us
{{country.text}}
Sales Technical support
{{contact.name}}
Sales Representative
{{contact.position}}
{{contact.name}}
{{contact.position}}