Continuous development of a brazing filler material paves the way for practically copper-free oil coolers.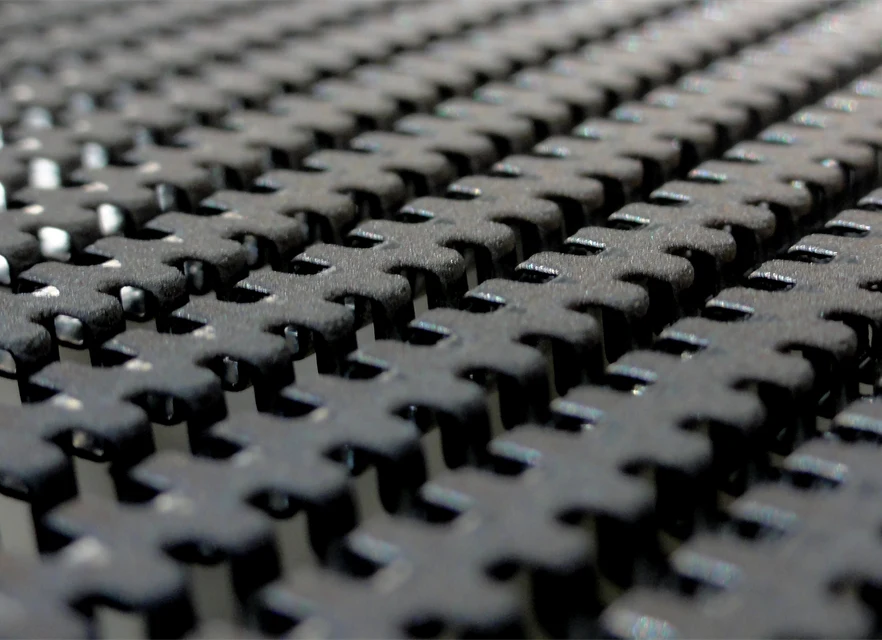 Copper is an essential component in a modern car or truck. This metal can be found in the motors, brakes, bearings, connectors, radiators and wiring of cars and trucks. The average car contains 1.5 kilometres of copper wire!
Even though copper is commonly used, certain parts and systems of an automobile might be better off with a minimum of copper. One such system is the oil cooler. Actually, a copper-free oil cooler would bring substantial benefits compared to copper-brazed oil coolers.
In passenger cars, the oil cooler is made by aluminium brazed with aluminium-brazing filler metals. Most oil coolers used in heavy commercial vehicles (HCV) are made of stainless steel. Here, the most common method is to braze the component with a copper foil. It's a relatively simple method as it doesn't require as good atmospheres as nickel- or iron-based brazing filler metals, it is cheap and it can fill relatively large gaps with good strength and ductility.
But in corrosive environments it performs badly and leaches copper into the oil in the cooler. The copper leaching leads to a chemical reaction with the oil inside the cooler. The engine oil holds sulphur-containing impurities and sometimes sulphur-containing additives, which can react with copper and reduce the lifetime of the oil. This is a problem the automotive industry has learned to live with. Until now.
The leaching of copper has become a larger issue today as new engine designs and higher temperatures seem to increase the copper leaching into the oil. This could be detrimental for the vehicle's functionality and lifetime. Negligence of the oil cooling can potentially lead to catastrophic failure of the main functions of an engine. As oil is the blood of an engine, keeping the oil in a healthy condition is vitally important.
A copper-free oil cooler solution with no leaching of copper to the oil can be achieved using the iron-based brazing filler material BrazeLet® F300 developed by Höganäs, or with the state-of-the-art nickel-based brazing filler material BrazeLet® Ni613. BrazeLet F300 is an iron-chrome-based stainless filler metal powder developed for high-temperature brazing of stainless steels. The unique chemical composition of BrazeLet F300 offers similar properties to high-performing nickel-based filler metals, but at a more attractive price.
#InsigtsByHoganas